ANDREW CRANSTON
WHO IS THIS WHO IS COMING?
The first major publication of the paintings of Andrew Cranston. Cranston's observed and imaginary scenarios often involve the human figure, engaged and absorbed in particular activities. His work presents seen and possible actualities, credible and absurd. Realism re-arranged. Painting is a kind of beautiful way of lying, and Cranston's work affirms a belief in painting as a real kind of fiction. The notion that like a writer he can explore feeling, thoughts, scenarios, characters and none of them might be about him; some might be though.
This new book includes images of 32 recent paintings, contextual photographs and an essay by Liza Dimbleby.
Hardback, 82pp, 237 x 215 mm
Andrew Cranston was born in Hawick, Scotland 1969 and lives and works in Glasgow. He studied for BA at Grays School of Art in Aberdeen and MA in Painting at the Royal College of Art, London. Recent solo exhibitions include Paintings from a Room, Ingleby Gallery, Edinburgh (2016), Who is This Who is Coming?, Display Gallery, London (2014), What to do After Death in Scotland, Hamish Morrison Galerie, Berlin (2013), Paintings, Summerhall, Edinburgh (2013), Walter, do you remember?, Hawick Museum, Hawick (2013). In 2014 he was awarded the Arts Foundation Fellowship for Painting.
Related Products: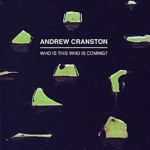 £20.00Add to basket